Professional Publications
So Good 'R'
A New Edition of So Good. So Good 'R' has published!
Professional Publications - Magazines
It isn't a standard issue.

It's a special edition in which we have included ALL the recipes from So Good #1 to #8.

The recipes can be found by FAMILY of PRODUCTS and AUTHORS.

It doesn't contain the pictures of the recipes.

We are sure that it's an excellent tool for the professionals as they will have more that 1.000 recipes in one volume.

The reason of this "R" volume is because we still have a lot of demands of volumes 1 to 8 and as you know they are sold out, and due to the impossibility of reprinting them edition by edition we took the decision of joining all the recipes in only one volume.
Characteristics :


Size: 220 x 210mm
230 pages
120 Chefs
1144 recipies
11 different families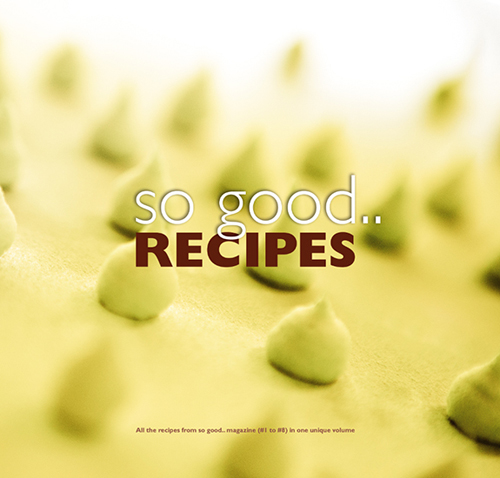 Price: 35€

For ordering please fill the form below and we will contact you for the details.


---