Articles
6th Premier Gastronomy Festival
Press Release. All eyes on Bansko Bulgaria
News - Articles
For the 6th consecutive year, Premier Gastronomy Festival was completed with plenty of success, having collected lots of wonderful foodie memories.

Premier Luxury Mountain Resort, a proud member of Ermia Hotels & Resorts and the only member of Small Luxury Hotels of the World in Bulgaria, is extremely pleased having attracted such great gastronomic stars, which challenged both the taste buds and the brain of every participant.

The festival that took place under the auspices of Embassy of Greece in Sofia was attended by a majority of renowned Chefs, along with various gastronomic lovers and lots of eminent people.

The Festival kicked off on 7th November with a spectacular Opening Cocktail Party accompanied by the majestic violin tunes of the famous Salonic Stars.

An illustrious line-up of guest Chefs participated during the Festival coming from famous restaurants and hotels from all over the world. On 7th November, Chef Polychronis Damalas from Cavo Tagoo Santorini created a special Degustation Dinner of Japanese / Brazilian Cuisine. Polychronis' dishes resembled contemporary masterpieces that reflected innovation and deep inspiration.

On 10th November, Chef Thanos Stasinos from Nikkei Restaurant in Athens created a series of dishes inspired from Nikkei Cuisine, offering a feast for both the eye and palate.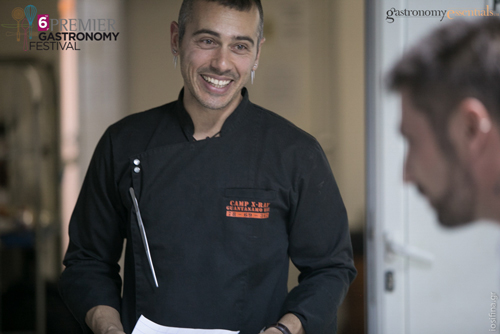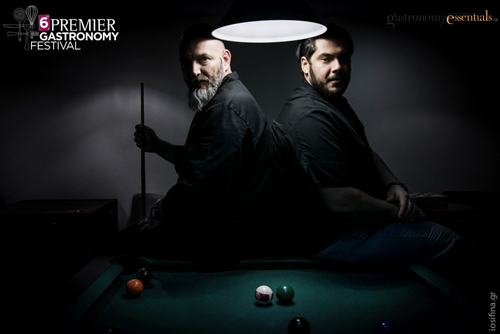 On 11th of November, Chef Mario Perez Sanchez, a perfectionist at heart from Restaurante Leka in Barcelona, showcased the vibrant Tropical Peruvian Cuisine which is a popular trend in Barcelona at the moment.

On 15th November, the renowned gastronomic maestros, Chefs Athinagoras Kostakos & Alexis Zopas from Scorpios Mykonos, playfully showed their talents and techniques elevating guests' dining experiences through culinary artistry and excellence. Their degustation dinner was focused on Mexican - Cycladic Cuisine.

This year, Le Cordon Bleu Mexico & Le Cordon Bleu Peru joined their forces at PREMIER, creating an intriguing Latin-American festival setting, offering Professional Seminars, while enlightening the participants regarding the latest trends within the culinary scene.

Chef Omar Morales conducted a seminar for Modern Mexican Cuisine for 5* City & Resort Hotels, while Chef Gregor Funcke from Le Cordon Bleu Peru conducted a Modern Peruvian Cuisine seminar.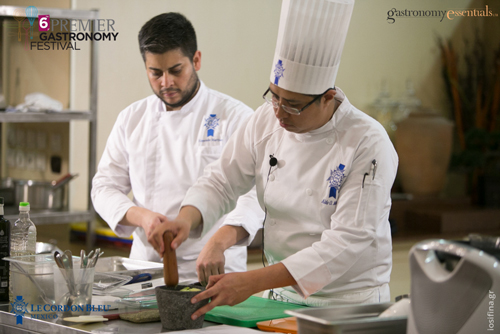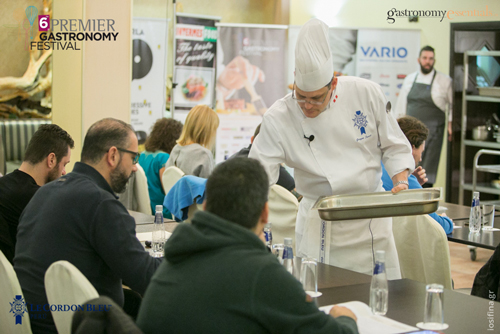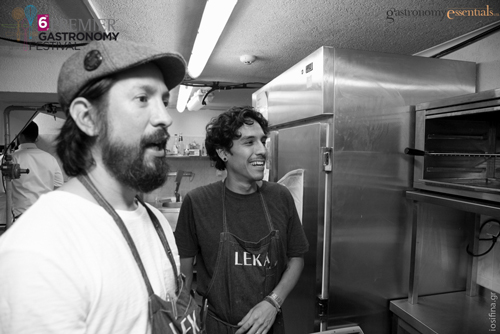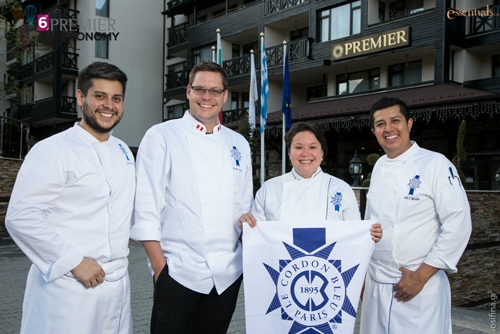 The participants had the opportunity to learn every modern technique first hand from the expert ones.

Premier Luxury Mountain Resort in cooperation with GASTRONOMY ESSENTIALS, have successfully managed to create for the first time in Europe a point of reference and training in Modern Global Culinary Techniques, focused on Catering & Hospitality Professionals who visit Bansko every year and learn the Industry's latest trends, combining relaxation, Spa and exciting Degustation Dinners created by world-widely known Chefs.

Find out more:

www.premierfoodfestival.com www.facebook.com/PremierGastronomyFestival/

Premier Mountain Luxury Resort is a proud member of ERMIA HOTELS & RESORTS which stand out for their special attention to culinary quality. Premier Gastronomy Festival inspires and influences all the gastronomic suggestions of the rest of the Group's hotel properties such as Nefeli Villas & Suites in Halkidiki & Amaryllis Beach Hotel in Paros Island.

Gastronomy Essentials operates, cooperates and represents Greece and the wider region of Balkans and Mediterranean, along with various established foreign companies related to the art of Cooking / Pastry, as well as some other specialties of the Tourism Industry.

In addition, it is involved in the organization of specialized training programs, staff training and consultancy, possessing the know-how and the necessary experience.

Nothing could be accomplished without the valuable help of the Festival's sponsors, whose contribution was unparalleled: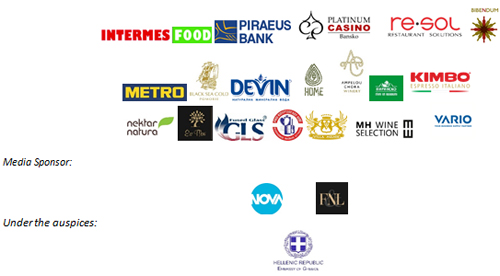 ---