Presentations
Sani Gourmet - Rising Stars Part 2
An internationally renowned annual gastronomic festival 23 - 27 June 2107
Presentations - Gastronomy
Young Michelin starred and up-and-coming chefs, whose talents are set to take the culinary world by storm, will take the spotlight at this year's Sani Gourmet in Greece, taking place from 23rd to 27th June 2017.

Following the successful first edition of Rising Stars - a Taste of Future at last year's Sani Gourmet, the cosmopolitan restaurants at luxury five-star Sani Resort will once again host talented chefs from Greece and around the world, this time for the 12th Sani Gourmet, an internationally-renowned annual gastronomic festival.

Sani Gourmet 2017 is dedicated to promoting young chefs whose hard work has recently paid off with prestigious awards and accolades including a first Michelin star, as well as up-and-coming chefs whose talent is expected to shine in the culinary world.

Sani Resort is delighted to help propel these budding chefs into this competitive industry by providing them with a first-class platform from which to showcase their outstanding skills and talents. During the festival, the cosmopolitan restaurants of Sani Resort - Water Restaurant, Byblos Caviar, Katsu, Asian - will host rising star chefs from Greece and around the world. Visitors to Sani Gourmet will have the opportunity to enjoy the guest chefs' exceptional menus; an experience they will hopefully relish for years to come.

Sani Resort is delighted to be supporting emerging new talent, while creating unforgettable culinary experiences in its superb restaurants. The generous choice of excellent dining options at this award-winning destination means guests can enjoy a different setting for every meal, from breakfast on the Kassandra Peninsula's golden beaches, lunch looking out over the crystal-clear Aegean waters, or dinner with a backdrop of the magnificent pine forests.

On Sunday 25th June, the group of young chefs will collaborate to create a mouth-watering spread of exceptional canapes for guests to savour while listening to live music and DJs playing soothing sounds in the picturesque Sani Marina to a backdrop of bobbing yachts and the sparkling deep blue Aegean Sea.

Always at the forefront of culinary innovation, Sani Resort comprises five boutique hotels (including Sani Dunes, opening in June 2017), a buzzing marina and 24 top tier restaurants, ranging from intimate tavernas and waterside ouzeries to glamorous restaurants serving world-class Mediterranean and Asian cuisine.

So where better to enjoy a luxury gourmet festival and indulge in lavish meals than at this stunning five-star destination?

With exemplary service, outstanding cuisine and beautiful surroundings, Sani Gourmet is a fantastic place for foodies to enjoy gourmet dishes prepared by some of the world's best up-and-coming chefs in a glorious Mediterranean setting.


Egon Van Hoof: June 23-25
Tomata Restaurant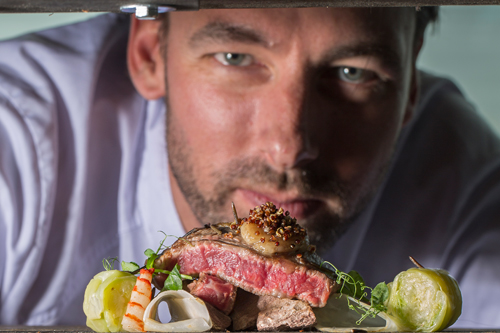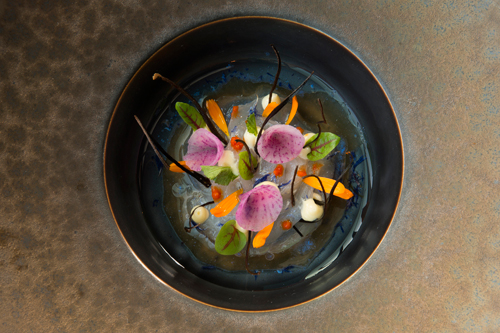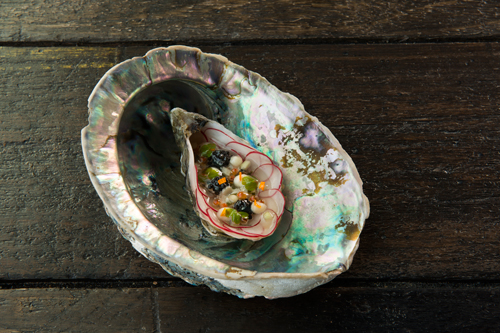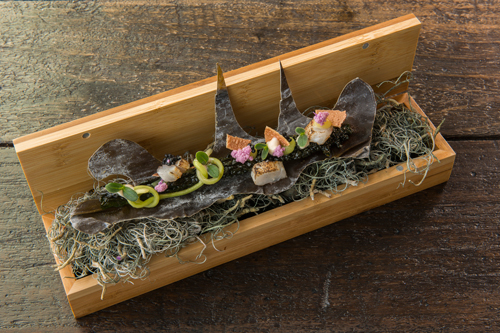 Egon Van Hoof's first Michelin star may seem to have come quite easily, but in fact it took a lot of hard work. Egon Van Hoof was born and raised in Holland, in the surroundings of Amsterdam. From a very young age he knew exactly what he wanted to do.

So when given the opportunity to work in a restaurant, he grabbed it immediately.

He started at the Old Rosmolen, in Hoorn, next to chef Constant Fonk, from whom he learned a lot of new things but also reconsidered some of the things he already knew. His gastronomic journey continued even more impressively. For the next six and a half years he worked in a relatively new restaurant, the Ron Blaauw with a classic basis but innovative in food preparation. During his time there he evolved and improved his perception in terms of creativity and taste. Having gained a great amount of experience, he was asked to be the chef of the Aan de Poel, where he worked for the following seven and a half years.

Apart from his duties as head chef, he also had to work as the restaurant manager and guide his team. The time then came for him to start something of his own, that would fulfill him. So, he decided to create a restaurant with his business partner. The right location and decor along with the cuisine would offer guests the ultimate culinary experience. This would be the restaurant MOS on the i sland of Ijdok in Amsterdam. Their efforts paid off and just after a year and a half of the restaurant's opening it won its first Michelin star. Egon's moto is Work hard, play harder, something which he seems to be very good at.


Adam Byatt: June 23-25
Byblos Caviar - Porto Sani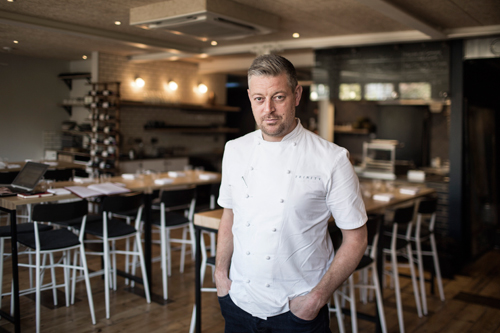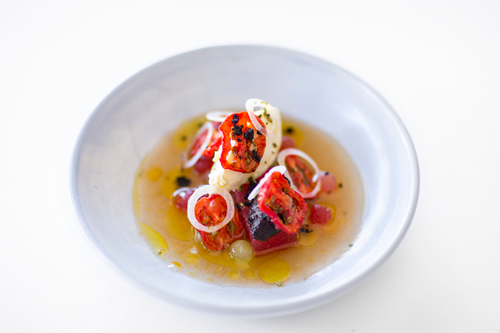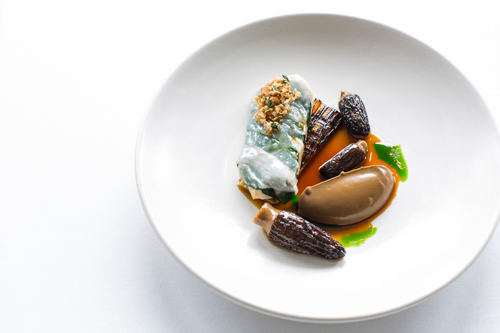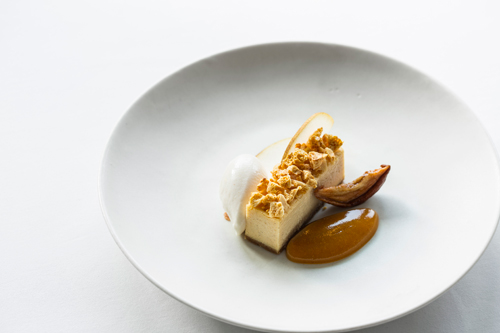 Having many award-winning restaurants on his resume, Adam Byatt chose his profession thanks to his early exposure to culinary art through his family.

Adam Byatt, known for his dedication to modern British cuisine, is one of London's most fascinating chefs. He grew up in a family with a long culinary tradition; his mother was a professional chef and his grandfather was a cook in the military.

He started out by doing his practical training at Claridge's and continued with Phil Howard at the two-Michelin-starred The Square in Mayfair, London. He presented his seasonal, sustainable philosophy with the opening of Thyme in 2004.

Having managed to achieve success and recognition at both the local and international level, he returned to Clapham Old Town with Trinity in 2006, which proved to be just as big a success. His third venture, Bistro Union, came to fruition in 2011, while Upstairs at Trinity won the Bib Gourmand Award.

The latter now also has its first Michelin star, as well as three AA awards among other accolades. It has been voted as one of the ten best restaurants in London by Hardens and Zagat, and has been included in Times' top 100 restaurants in the United Kingdom.

Adam Byatt was recently named Restaurant Personality of 2017 by Imbibe, in recognition of his contribution to London's gastronomy scene and his commitment to teaching his gastronomic practices to young chefs.


Stefano Deidda - June 23-25
Asian, Sani Marina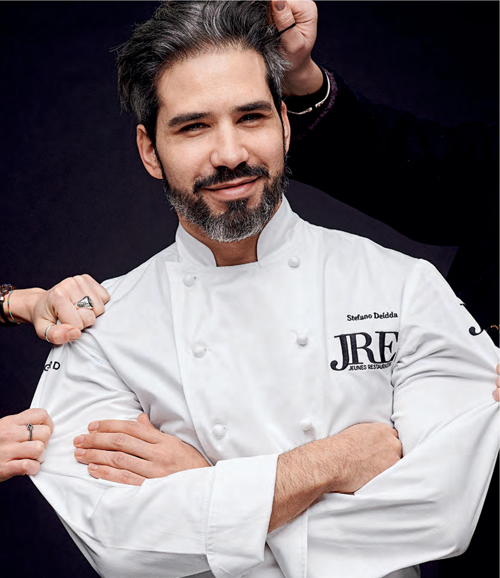 He studied law, but his secret desire has always been the kitchen and he conquered it this year, by winning his first Michelin star.

Even though Stefano Deidda studied law, he always had a hidden desire to get involved in gastronomy. After finishing his law studies, he decided to enroll in an advanced culinary course in Alma International School of Italian Cuisine, in Parma. He graduated first in his class, having the famous Italian chef Gualtiero Marchesi as headmaster, who is considered to be the founder of modern Italian cuisine.

He started off his professional career in the restaurant of the five star hotel Principe de Savoia in Milan. He later continued to work in Sadler Milano, an excellent restaurant that has won two Michelin stars.

After that he moved to lake Garda to work in the Michelin awarded restaurant Relais & Chateaux Villa Fiordaliso. His next job was in Orta San Giulio in Novara and at the Villa Crespi, a restaurant with two Michelin stars.

His next destination was Spain at Martin Berasategui's restaurant Lasarte, which has been awarded with three Michelin stars. For past five years he has been chef at Dal Corsaro Cagliari and Bistrot Fork.


Anthony Jehanno: June 23-25
Water Restaurant, Sani Asterias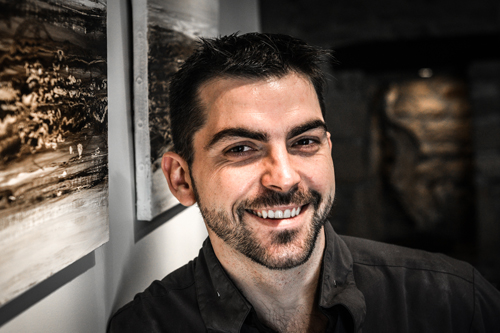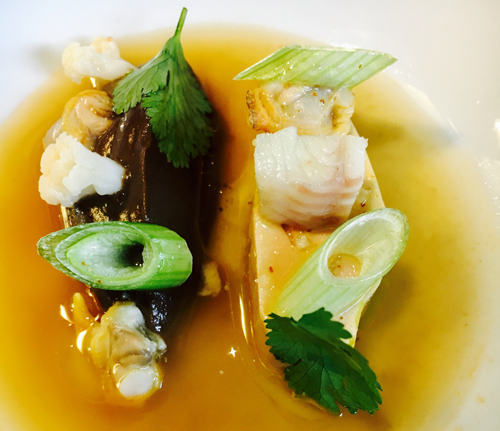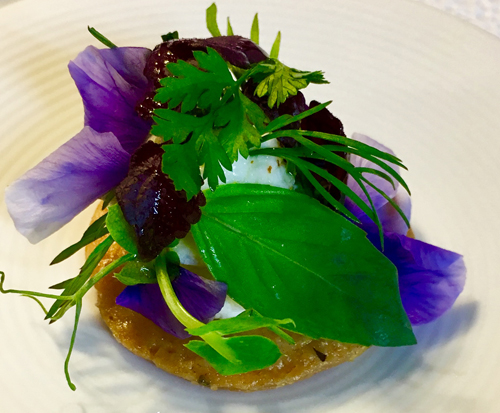 To Anthony Jehanno, the path to a Michelin star was one filled with journeys and experiences. Anthony Jehanno had a passion for cooking and had set out to pursue a career in gastronomy since he was a teenager.

He started working in restaurants at the age of 16, and in 1998 he started a two-year apprenticeship with the famous Jean Luc-Larvoir at the award-winning L'Auberge in Brittany. He then left for Cannes and the L'Οasis, where he worked next to the two times Michelin-star winner, Stephane Raimbault.

His next stop was the Les Santons, where he filled the position of pastry chef for eight months, once again next to a Michelin star chef, Claude Terrier.

The time had come to take his next step, and so he took the position of chef de partie under head chef Benoit Witz at the Hostellerie de l' Abbaye de la Celle.

This restaurant being a member of the Alain Ducasse group, he rushed to take advantage of this opportunity. He moved to New York for a month, and under the direction of Ducasse and Elena Didier, participated in the creation of the menu for the Essex House luxury hotel. Until 2005 he worked as a sous chef at the Ducasse restaurants in Paris and London.

Having collected a great deal of experience, he continued on his gastronomic journey to the Greenhouse Restaurant in London alongside Antonin Bonnet for the next four years. In May 2010 he opened his own restaurant, Terre-Mer.

In 2011 he won the Bib Gourmand award, which is awarded to restaurants with exceptional quality and low prices; in 2015 he was awarded two hats by Gault & Millau; and in 2016 he was named Talent Young Chef of 2016.

Lastly, in 2017 he won his first Michelin star.


Robert Maas - June 23-25
Katsu Restaurant, Sani Marina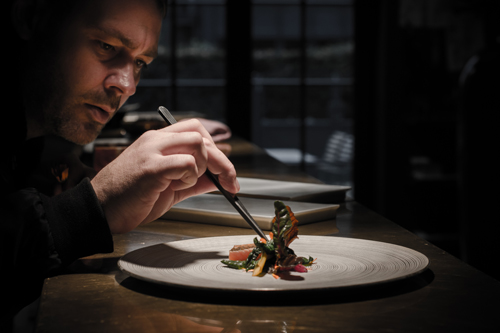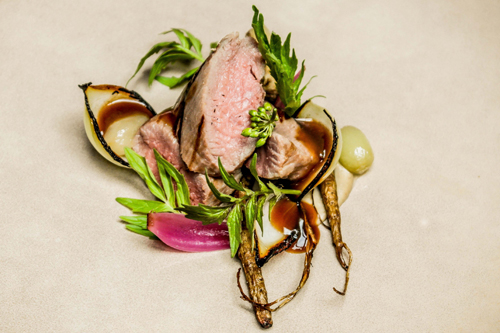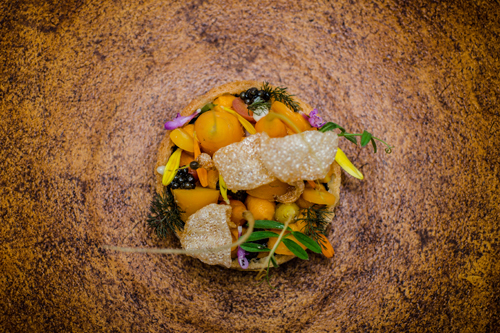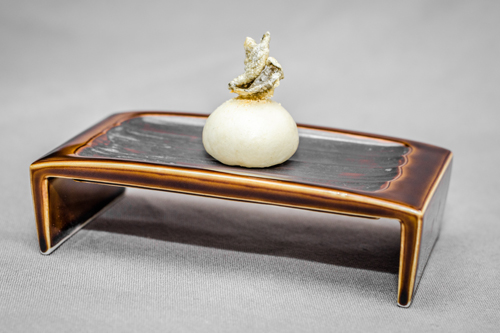 One could say that Robert Maas's road to gastronomy resembles a road movie that ends of course with his first Michelin star. Born in 1980 in Koln, Robert Maas left university at the age of 22 to pursuit his dream.

After a three year internship he moved to London, where he worked in a Michelin awarded restaurant, so as to develop his cooking skills.

In 2009 he left for Paris after first having spent some time in his hometown, where he worked in a Michelin awarded restaurant for the summer season. His next stop after Paris was New York. In New York he worked in a three star Michelin restaurant.

In 2010 Maas returns to Koln and starts working as a sous chef in a new French restaurant. He soon gets promoted to chef. After two years of hard work he decides to open his own restaurant in Bonn. In March 2015 he opens the Remise.

Later on in October he opens the EQUU in the same place. In 2016 the EQUU wins its first Michelin star thanks to Maas's inspiring and modern dishes.


Romain Paillereau: June 26 - 27
Water Restaurant, Sani Asterias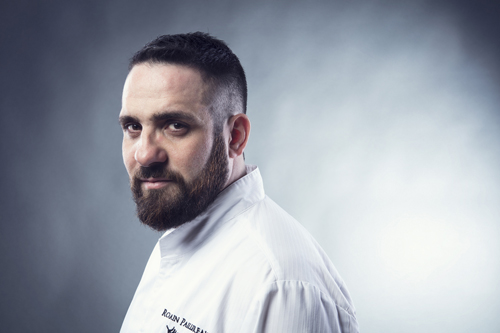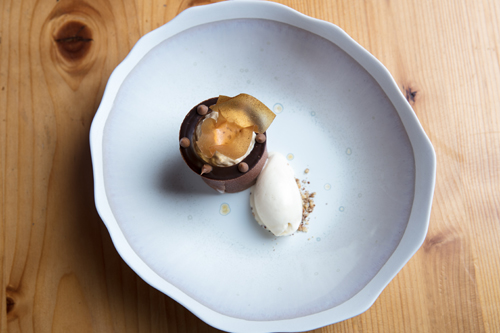 Romain Paillereau's instinct guides him through one of a kind culinary experiences.

Romain Paillereau won his first Michelin star at the age of 31.

A week later he was nominated by Gault & Millau as the Gault & Millau Discovery of the year. Having gained recognition by the public and the international culinary society, Paillereau's La Pinte des Mossettes makes it to the top European restaurants receiving a score of 16 points.

Paillereau puts all his passion in his creations, as he wants to offer his customers an unforgettable gastronomic experience. His cooking can be described with three words: instinct, travels, encounters. He has worked with many chefs, such as Eric Frenchon, Michel Troisgros and Anne-Sophie Pic in restaurants such as George V, Bistol and Lancaster in Paris.

He has also gained experience outside the French border, specifically in Los Angeles in the Ortolan.


Edwin Van Goethem: June 26 - 27
Byblos Caviar Restaurant, Porto Sani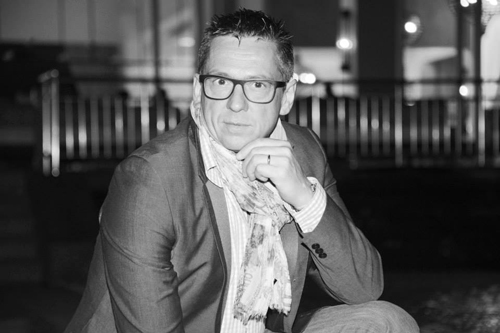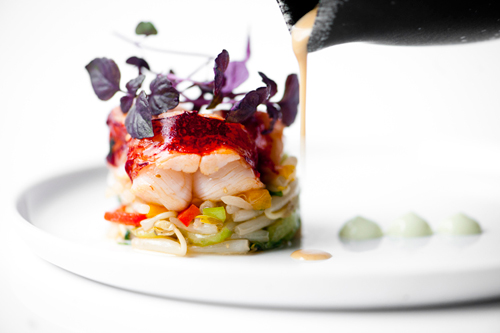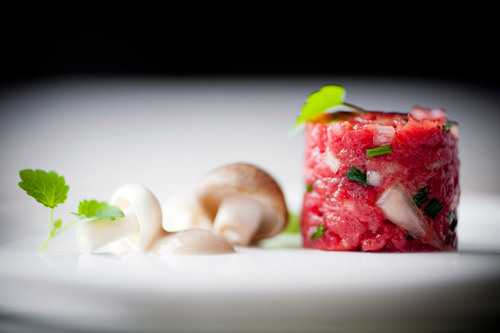 He is inspired by different cuisines, but adds his very own touch to achieve unique results. Belgian chef Edwin Van Goethem is truly one of a kind.

Edwin Van Goethem was initiated into the field of hospitality and gastronomy at a young age, as a student of the Koksijde tourism school in Belgium.

He started out his career by training at Michelin star restaurants in Belgium and abroad, and is continuing his training today, keeping abreast with the latest trends in gastronomy. He has developed his own unique style and adds his personal touch to all his dishes, regardless of whether they are influenced by French, Italian, Spanish or Japanese cuisine.

In his recent gastronomic proposals, one can see the hold the latter has over him, as it discreetly penetrates his dishes. Ingredients like miso, sesame, dashi, wasabi and yuzu are what make the difference in taste and make his dishes unique. His main guiding principle has always been the selection of fresh raw materials of the highest quality, while he also uses many of the products produced in the village from which he comes, such as local beer, asparagus, vegetables, goat's milk and red fruit.

It is certainly not by chance that in the six years of its operation, his restaurant got a score of 16/20 in the top restaurant guide Gault & Millau, and last year he won his first Michelin star.


Panagiotis Giakalis: June 26,27
Tomata Restaurant, Sani Marina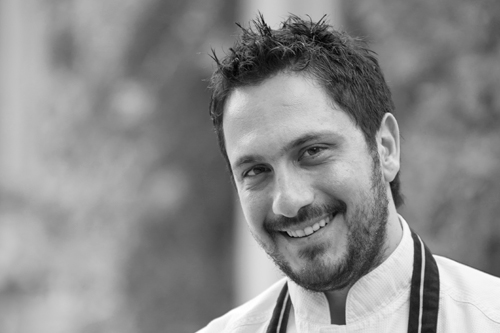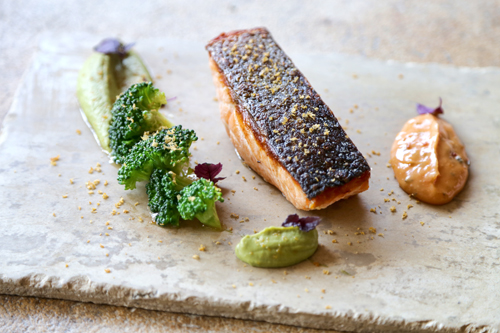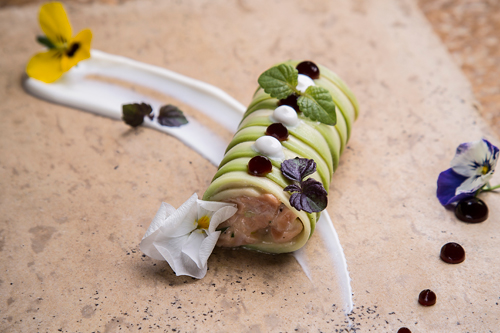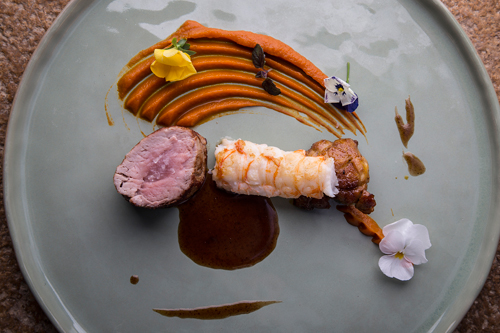 A strong supporter of the From Farm to Table movement, Panagiotis Giakalis creates flavours that stay with you forever.

Panagiotis Giakalis is one of his generation's most talented chefs. His culinary studies confirmed that this was his calling and his career was promising from the get-go.

In recognition of his talent, he recently won a Golden Chef's Hat award for his work at Patio, the gastronomic restaurant of The Margi hotel in Vouliagmeni, where he is the executive chef, and has received equally important accolades from the FΝL Best Restaurant Awards (two FNL stars for Patio and one for Malabar, the bistro at TheMargi).

CNN named Patio as one of the best new restaurants in the world for 2017, and San Pellegrino named it as one of the most influential.

He has worked at some of the best restaurants in Europe, such as the three-star Bristol in Paris, the two-star Trussardi ala Scala in Milan and the many-award-winning Athenian restaurant, Spondi, and has worked with some of the greatest European chefs, like Eric Frechon, Arnaud Bignon and Andrea Berton.

Being a fan of the international gastronomic movement From Farm to Table, Panagiotis Giakalis has developed a cooking style that focuses on the purity of the raw materials.


Joel Castanye Daniel: June 26 - 27
Asian Restaurant, Sani Marina
The Catalonian gastronomic tradition lies in the heart of chef Joel Castanye Daniel as well as in the core of his cuisine.

Joel Castanye Daniel has been an executive chef since 2007 and the youngest of the three Castanye brothers. He is a professional that strongly believes that the best school is the one that teaches you in practice.

He is also aware that a region, such as Catalonian Leida, with its long culinary tradition, can mold and mature the character of a chef.

He has worked in famous restaurants such as the Neichel and the Abac in Barcelona as well as at the Bulli Catering BCN. In 2014 he decides to open with his family La Boscana.

La Boscana is a 50000 square metres complex with restaurants, gardens and other food establishments, where one can enjoy the secrets of the Catalonian cuisine. Only two years after its opening, in 2016 La Boscana won its first Michelin star.


Christoffer Norton: June 25, 26 Ιουνίου
Katsu Restaurant, Sani Marina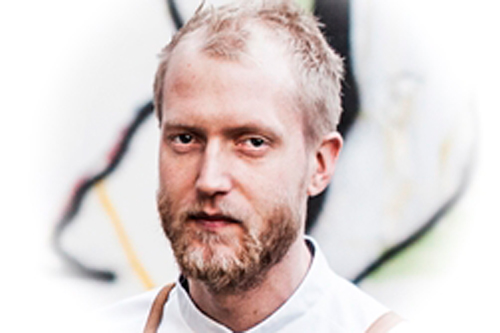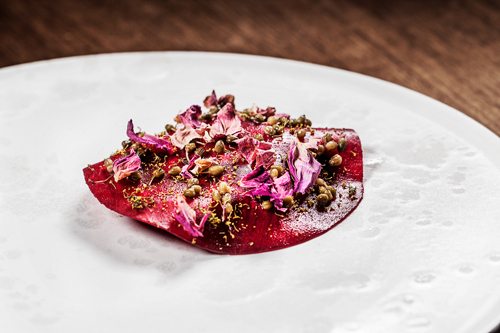 A dream of many years came true only a short time after chef Christoffer Norton started his career.

Christoffer Norton is one of the new generation's most popular chefs.

He was born in 1986 and grew up with the dream of becoming a chef.

He started out as a trainee at the Danish restaurant Molskroen, where he stayed for three years. He then moved on to the restaurant of the Comwell Kellers Park hotel for two years, until 2010, at which point he left in order to return to Molskroen as the new sous chef.

His first position as chef de cuisine was offered in 2013 at the Castenskiold restaurant, where he gained the necessary experience and developed his skills so that he could take his next step in 2015: the Domestic restaurant, of which he is owner and chef, and which has already won its first Michelin star.


INFO
---